Labour silent on activist's racist and homophobic remarks
The Labour Party had nothing to say on Daniel Cowan's derogatory comments.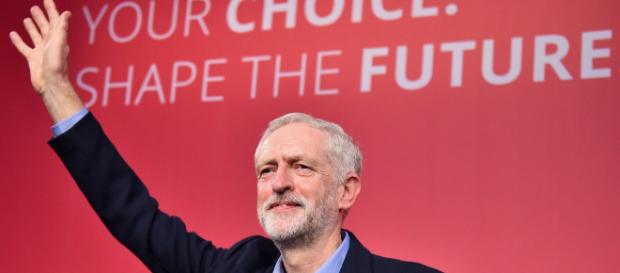 The Labour Party has refused to comment on Southend-on-Sea Labour's selection of a candidate caught making derogatory remarks.
The Labour Leader was approached by Blasting News to reply to the racist and homophobic comments made by Daniel Cowan, the former Labour candidate for the Blenheim Park ward on Southend-on-Sea Borough Council during next year's local elections, but said nothing.
A Labour spokesperson told Blasting News: "The Labour Party takes all allegations of inappropriate behaviour extremely seriously.
"However, we do not comment on individual membership matters."
Mr. Cowan operates a website called Goonersphere.com, which is dedicated to Arsenal FC fans who refer to themselves as 'gooners.' The Labour volunteer co-presents a series of podcasts with another presenter called James Rowell-Stokes, commenting on Arsenal FC's activities.
"The Labour activist was also recorded describing former Mirror presenter Piers Morgan as a 'massive thunder-c**t'"
He was caught saying he would 'love to f**k' Tottenham FC manager Maurcio Pochettino because of his 'young and tight a**hole'.
The Labour activist was also recorded describing former Mirror presenter Piers Morgan as a 'massive thunder-c**t' and referred to a guest on his show as a 'token brown friend.'
Since Mr. Cowan received word that Blasting News was going to report on this story, he closed down his Twitter account. Prior to that, a screenshot was taken of him tweeting that Mr. Corbyn thanked him for all he does for the Labour Party at a rally in Southend.
He tweeted: 'It was personally gratifying to have the Leader of the Party thank me for all I do for Labour in response to my question about local campaigning.
I will continue doing all I can for the Labour cause across Southend and for residents in Blenheim Park.'
Mr. Corbyn and the Labour volunteer were caught pictured arm-in-arm on a photo displayed on Mr. Cowan's Facebook page.
Councillor Ian Gilbert, the Labour Councillor for Victoria ward on Southend Council and organiser of the rally, was approached for comment on Mr. Cowan's remarks, but declined to do so.
Southend Liberal Democrats and Southend Greens were both asked to respond to these comments, but also failed to reply.