James Bond 'Jaws' actor Richard Kiel dies at 74
Kiel, the man behind the classic James Bond villain Jaws, died at 74. The cause of his death was not revealed.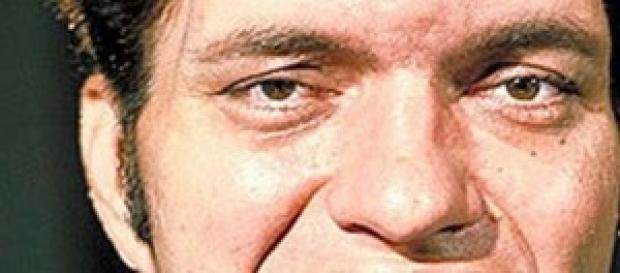 Richard Kiel, the American star who played steel-toothed villain Jaws in two James Bond movies died aged 74. After breaking his leg last week, the towering 218cm actor was admitted to Saint Agnes medical centre, California. There he died on Wednesday. The hospital confirmed the death without giving further details, and it remains unclear whether it is related to the injury or not.
Richard Kiev was born in Detroit, Michigan in 1939. Surprisingly, he claimed not have harboured any ambitious to be an actor when he was young. His acting career began in the early 1960s, when he made his first apparitions in the western series Klondike (1960) and Laramie (1961), along with some small and sometimes uncredited parts in movies.
Over the years, Kiev appeared in several films and TV shows – yet it was the two James Bond movies, The Spy Who Loved Me (1977) and Moonraker (1979), that made him famous. Kiel was indeed one of the most memorable villains - and he could never really escape from this character. Initially, he was not enthusiastic about this Jaws role because he thought it could appear "over the top".
"I was very put off by the description of the character and I thought, 'Well, they don't really need an actor, he's more a monster part' ... I said if I were to play the part, I want to give the character some human characteristics, like perseverance, frustration."
Beyond doubt, his efforts to add more layers to his character were successful. Although the figure of Jaw was originally intended to die at the end of The Spy Who Loved Me (funnily enough, eaten by a shark!), the audience loved him so much that the producers of Bond changed the ending, allowing him to return in Moonraker two years later.
Kiel worked in a variety of projects: in later years, he even turned his hand to writing and producing, including the 1991 family film The Giant of Thunder Mountain. Besides co-writing a historical novel about Cassius Clay, he published an autobiography in 2002 titled Making It Big in the Movies.
The towering actor also appeared in the Adam Sandler sports comedy Happy Gilmore (1996).
"Richard Kiel was one of the nicest, funniest guys I've ever met. I'll never forget hanging out with him & how good he was to everyone", Sandler tweeted Thursday.
Kiel was and always will be most famous for his Jaws character in the Bond mythology. Yet, he was much more than a set of metal teeth. As his agent Steve Stevens said, "He was a very loyal friend and client for over 35 years, a terrific husband and father, and was not only a giant actor but a giant man".  #Celebrities