Supa Puma crash one year on - victims remembered
A service was held in Shetland to remember those who lost their lives in the helicopter crash in 2013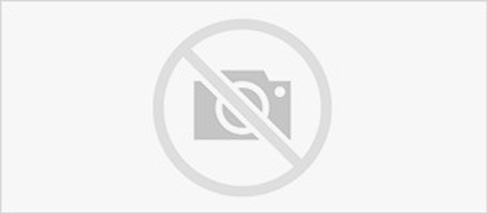 A service of remembrance was held this weekend for the families of the 4 victims who tragically lost their lives in the Supa Puma helicopter crash. It was the first anniversary of the crash that occurred 2 miles off the coast of Shetland on 23 August 2013, killing 4 of the 18 crew, with the survivors being rescued by local fire and rescue services. 
As well as having a devastating impact on the families, the crash had a significant impact upon the lives of Shetland's community as the helicopter came down in waters close to residential housing where residents witnessed, or were indeed involved in, providing local emergency assistance to the stricken craft. Following the crash, there have been calls for an independent inquiry into helicopter safety for off-shore gas and oil workers. 
Since 2009, this crash represented the fifth accident involving helicopters causing a total of 20 deaths, including the Super Puma crash off Fraserburgh in February 2009 where 16 people lost their lives owing to gearbox failure. An investigation into the crash in March this year concluded that the crash could have been avoidable.  
Following the Shetland crash, the UK's Transport Select Committee made around 70 recommendations to the Civil Aviation Authority to improve helicopter safety. It seems that the Emergency Breathing System (EBS) was not operated at the time of the crash owing to a fault in the safety video. 
A post-mortem of the victims showed that three of the four victims recorded that the cause of death was by drowning, the fourth, Gary McCrossan, died of a heart attack. This week, a new Category A EBS was used for the first time on helicopters and the new equipment is expected to be fitted as standard for offshore workers come September.  The people who lost their lives were named as Duncan Munro, 46, from Bishop Auckland, Sarah Darnley, 45, from Elgin, Gary McCrossan, 59, from Inverness, and George Allison, 57, from Winchester. The victims' families were invited to attend, and five of the survivors made the journey to Shetland to commemorate their lost colleagues. The service was presided over by Aubrey Jamieson, superintendent of the Fishermen's Mission. It was attended by around 100 people that included the survivors, members of the local rescue services and local residents. 
A dedication plaque was unveiled listing the names of those who died and a wreath was laid out at sea near the crash site whilst search and rescue helicopters conducted a fly past. It was therefore a time for remembrance, a service that must have been particularly poignant for the families of the deceased as well as their surviving colleagues. A short tribute to those who died was issued by the survivors of the accident: "We are grateful to have the chance to meet and thank the brave crew members who helped us. "The whole Shetland community rallied around us in a time of need and we would like to express our deep gratitude to so many people – coastguard, RNLI, hospital staff, police, workers at Sumburgh Airport, Red Cross – for everything."