Tuberculosis, a disease that threatens the health of millions of people
The bacteria usually attack the lungs, but can also damage other parts of the body.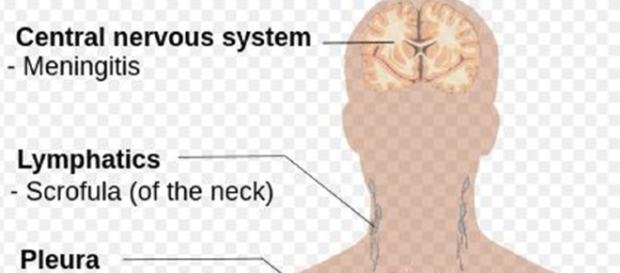 "#Tuberculosis is one of the ten leading causes of mortality in the world," highlights the World Health Organization (WHO). It is an infectious #disease caused by Mycobacterium tuberculosis, a bacterium that affects, above all, the lungs.This disease is spread through the air. "When a patient with pulmonary tuberculosis coughs, sneezes or spits, he expels tubercular bacilli in the air. It is enough for a person to inhale a few to be infected, "says the WHO and calculates that a quarter of the world population has latent tuberculosis, a term that applies to those who have been infected but have not yet become ill.
People infected with the tubercle bacillus have a five to 15 percent risk of getting tuberculosis during their lifetime.
In contrast, immunosuppressed people, for example those with HIV, malnutrition or diabetes, and tobacco users, are at a much greater risk of getting sick.
The specialists of the Spanish Society of Pneumology and Thoracic Surgery, indicate that "tuberculosis causes death to half of those who are not treated. However, this disease has a cure and can be prevented." The risk of infection decreases significantly from the beginning of treatment and it is considered that a patient stops infecting two or three weeks of being in treatment. Treating this type of tuberculosis is more difficult because it requires more time and it is necessary to resort to the so-called second-line drugs, which are more aggressive.
Joan Caylá, head of the Epidemiology Service of the #Public Health Agency of Barcelona, explains that resistant tuberculosis is a complication for patients, "because the treatment schedule will lengthen and the risk of side effects will also increase.
The treatment regimen for people with resistant tuberculosis "varies according to the pattern of resistance and the drugs available in each country. Some of them are very expensive and, unfortunately, in many countries, they are not available."
Possible cases
In certain patients in whom the likelihood of abandoning treatment is suspected as indigent, drug addicts or people with psychiatric problems, it is useful to give the treatment in a directly observed way (the health staff observes each morning how the patient takes the treatment), which may be done in specialized centers or at the patient's home.
How does it work and how to avoid it?
The WHO and the Centers for Disease Control and Prevention of the United States explain how this disease works and how to prevent it. The common symptoms are a productive cough (sometimes with blood in the sputum), chest pains, weakness, weight loss, fever and night sweats. Tuberculosis is curable and can be prevented.
It is spread through the air
The patient should cover his mouth to cough and sneeze, if possible with a tissue and discard it after use.
The first days the patient should not share a room, have to ventilate it often and not stay in closed public spaces.
They must receive treatment and finish all their medications exactly. If you stop taking them earlier than planned, you may become sick again. It is important to guarantee access to diagnosis and treatment for these patients.
Challenge to public health
Resistant tuberculosis poses a challenge to global public health. In some impoverished countries and often severely punished by HIV, the incidence of tuberculosis and the lethality are impressive. For tuberculosis programs in the most affected areas, such as South Africa or Eastern Europe, among others, it is a priority that is sometimes frustrating due to the inability of health systems to control these problems.
The WHO notes that "the increasing level of globalization, the intensification of transnational migration and tourism worldwide, no country is safe from suffering an outbreak of multidrug-resistant tuberculosis."