One Piece Chapter 930 Spoilers: Future of Big Mom in dark, King tries to stop her
King acts on the instructions of Kaido who does not want them in his territory at all.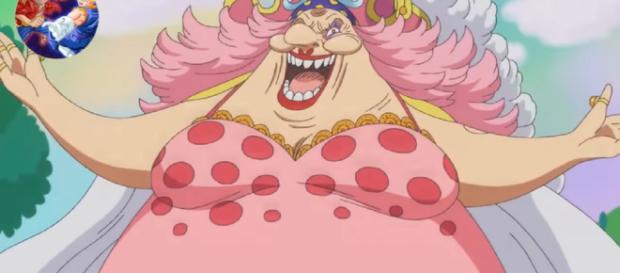 "One Piece" is preparing to return with Chapter 930, after the recent hiatus. However, as compensation for the break, the anime is about to get interesting as raw scans of the episode were already seen in the weekly Shonen Jump magazine. Recently, the spoilers mainly focus on the unexpected arrival of Empress Big Mom in Wano. In this regard, the spoilers help us anticipate what we are going to read and provides us with large amounts of information, giving the fans the possibility of speculating excessively.
Here are the epic surprises on this latest "One Piece" manga chapter going to feature in the upcoming episode. The upcoming chapter will be featuring several interesting things including the arrival of Emperor Big Mom.
The synopsis of 'One Piece' Chapter 930
The Weekly Shonen Jump scans indicate that one of the three Calamities under the orders of Kaido, King, uses his Dragon Zoan fruit, Pteranodon to stop Big Mom from entering Wano. He prevents them from entering on the orders of Kaido who does not want them anywhere near his territory, according to Gamenguides.com
Even Kaido himself gets involved with some of his subordinates. However, Katakuri is not seen among the ranks of the LinLin family, as opposed to Mont D'Or and Flampe. The future of Big Mom is therefore shrouded in mystery. The gigantic woman is thrown down and sinks, apparently without any to get saved. The Weekly Shonen Jump scans also suggest that Big Mom's arrival on Wano is a huge event.
However, while the other commanders were seen in the leaked panel, it would seem that Katakuri was absent. This prompted questions regarding the character's fate.
Oda may eliminate a lord of the sea
Oda maybe wanted to eliminate one of the four lords of the sea, among the closest people to get to the title of Pirate King, in a single scene and in such a dignified manner. Otherwise, the presence of two emperors in one island, combined with the raids of Luffy and his crew, lays the premises for a saga never seen until hours in "One Piece."
"One Piece" Chapter 930 also showed Trafalgar D. Water Law, Usopp, Cyborg Franky, and Sanji trying to escape from the area where the six strongest Beast Pirates headliners are wreaking havoc.
While there are lots of options to read the latest "One Piece" manga chapter, we highly recommend reading it online from the official manga distributor. We will come up with more updates, once receive more information on the matter. We will come up with more updates once receive more information.
This news article has been verified through:
https://www.gamenguides.com/articles/one-piece-chapter-930-is-out-and-its-getting-more-exciting-5890/
https://www.gamenguides.com/articles/one-piece-chapter-930-is-out-and-its-getting-more-exciting-5890/
Click to read more
and watch the video
or