Free 'Dragon Ball FighterZ' update adds new features
'Dragon Ball FighterZ' adds FighterZ Cup and Party Battle Mode to the anime 2D fighter.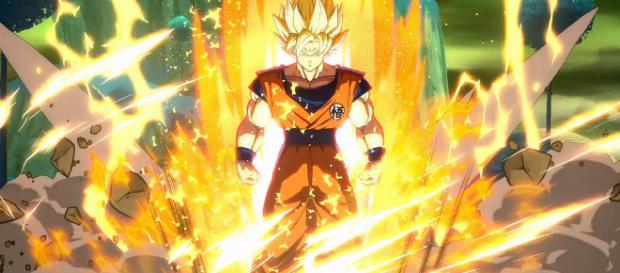 A new free update for "Dragon Ball FighterZ" has just launched and it adds lots of new content for fans of the anime fighting game. This update launches today on PlayStation 4, Xbox One, and PC.
New modes
Players can now participate in a monthly competition called the FighterZ Cup. Doing so will allow them to collect points for their Z-Union and battle against other players to see who the best is. There is also now a Party Battle mode where three players can band together to defeat fearsome bosses.
Issues with the Combo Challenge modes have now been fixed. The Challenge Mode no longer has a gap between when the timer and the game starts allowing for button inputs when performing the position reset.
There have been numerous issues fixed with the various fighters in "Dragon Ball FighterZ." To fix these issues, the data from the Replay Channel needed to be erased. These issues are from small things like making the game more stable during super moves to how moves work in general. For a full breakdown of these fixes and changes, visit the Bandai Namco website.
DLC characters
The game was originally released in January 2018 and has seen numerous updates and character additions. The game has released serval DLC characters including the Saiyans Bardock and Broly as well as two Dragon Ball Super characters coming soon - Fused Zamasu and Super Saiyan Blue Vegito. A total of eight DLC characters have been confirmed, but their identities have yet to be revealed.
The game itself has a unique story mode that was written specifically for the game. There is also a game only character created called Android 21.
This is in addition to iconic heroes and villains that appear throughout the story mode. Players can also take their battles online or play locally as they fight 3 vs 3 battles to see who the victor is.
"Dragon Ball FighterZ" was developed by Arc System Works who are famous for creating the "Guilty Gear" and "BlazBlue" series of 2D fighting games. This game is also a 2D fighting game and it recreates the special moves of each of its fighters from the anime and manga including beam attacks, fighting styles and transformations.
This update is completely free regardless of whether you own the game's season pass. If you do have a season pass, then you will get all eight of the DLC characters, including the ones released and revealed, as soon as they launch. If not, then you will need to pay a one-off payment to add them to your game.