'Fast and Furious' to go on the road with live shows
After ruling the silver screen, 'Fast and Furious' to have a live show tour from January 2018.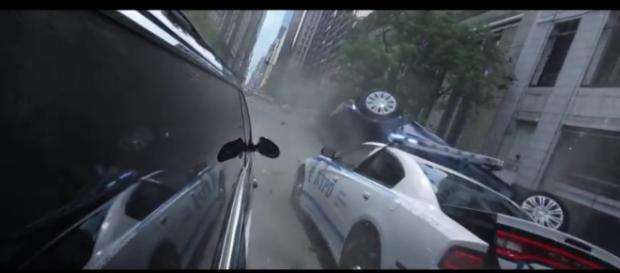 Mark Sinclair who is better known by his stage name - Vin Diesel is famous for his role in The Fast and Furious series. The talented actor has always been a part of the franchise, and now he is set to revive his role as Dominic Toretto in a live show of The Fast and Furious series. The 50- year-old actor was last seen in Guardians of the Galaxy Vol. 2 and is extremely excited for the new product line of the ongoing series. According to the reports, the team will start touring around the world from January 2018.
Just recently Vin announced this news to his fans through a Facebook video, where he said that his work with the team will never end. He also said that he is in New York and claimed this is going to be massive and it is going to be none other than a live show. Revealing more, he said the cast and crew will first tour to O2 Arena in London and then other theatres around the world. Expressing his excitement, he confirmed that everyone will be able to see the action live this time. He has not done anything as humongous as this before.
Everything you need to know
The official website of the Fast and Furious live confirms that the show will reproduce the streets of Los Angeles to each different and explicit location. Apart from this, the ninth movie of the series is on the cards and an official announcement will be made soon - the ninth and tenth movies of the series are set for 2019 and 2021. While The Fast and Furious 8 was released in April 2017. The Fast and Furious 7 film received People's choice award in the category of Favourite movie and Favourite action movie. Forbes had also reported that The Fast and Furious 7 made Vin Diesel A $6 Billion in 2017.
Vin Diesel's journey with the movie series
Vin Diesel has been a part of all of the Fast and Furious series except for the 2 Fast 2 Furious film where he was just mentioned in the film and didn't have a key role to play. The actor has done over 30 films approximately, however, he rose to fame with his character in The Fast and Furious series. The actor has been critically acclaimed for his role in the franchise. So now the series will come in a live show format, which will surely be different for the audience.
It will also be a different experience for everyone including the crew and cast of the films. They are all set to conquer a palpable zone, which will be difficult but exciting at the same time. The tour will begin in 2018, and the preparations have already begun.
Click to read more
You will watch a video to read the news
or