Brad Pitt and Angelina Jolie keep divorce on hold, will possibly reunite
Brad and Angelina keep everything on hold, no progress made since filing for divorce.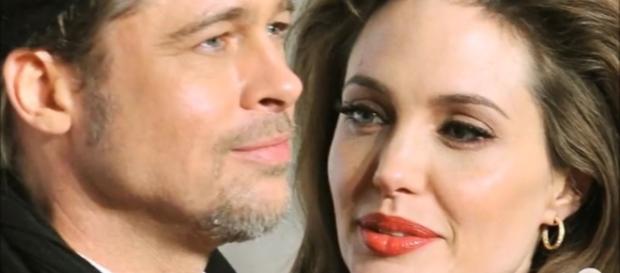 Brad Pitt and Angelina Jolie are one of the finest couples in Hollywood and the two have had six kids together. However, in September 2016 the couple had filed for divorce, devastating their many fans. 'Love is dead', read the caption when Angelina and Brad announced last year in the media that everything between the two of them was over. However, now, to everyone's surprise, reports are now suggesting that Angelina Jolie has called off her divorce with husband Brad Pitt.
Couple might come together
It suggests that the divorce is off the list for the couple. Apparently, after filing for divorce the couple haven't done anything about it for several months and sources speculate that no one thinks that they are ever to do anything about it.
The couple announced the end of their relationship in 2016, which came as a shock to everyone since they had spent 12 years together including two of those years married. Brangelina- as they are popularly known, married in 2014 and have raised six kids together. They are parents to Maddox, 16, Pax, 13, Zahara, 12, Shiloh, 11 and 9-year-old twins Knox and Vivienne.
Allegedly, the main reason for their breakup was that Brad created a ruckus after being drunk on a plane and also there were other serious allegations against Brad. It was reported back then that he abused their oldest son Maddox. After this, Angelina immediately headed for a divorce. But in the process, Brad was freed from all the allegations and back in January, the couple mutually decided to use a judge in their divorce case.
Talking to a few media publications, Brad revealed recently, that he has quit drinking and is really happy with the decision he has taken.
The history behind the separation
But now after a series of ups and downs, a source revealed that Angelina, aged 42 still has feelings for Brad, 53. It also reveals that she is very much in love with him. Both Brad And Angelina have given high-profile interviews this year, where Angelina announced that she has been diagnosed with Bell's palsy, a condition where the muscles on one side of the face become weak or paralysed. Blowing more air into this, it's also speculated that the reason Brad quit drinking was he was hoping he would win Angelina back. The speculation the couple are still in love with each other has excited their fans. For now, everyone is waiting for the couple's official announcement of being back together. We will wait and see.
Click to read more
and watch the video
or