'Attack on Titan' season 2 release date
The long awaited second season of the world wide phenomenon gets a solid release date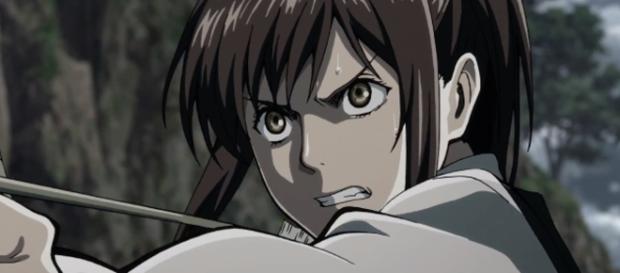 'Attack on Titan' first aired on television nearly four years ago (April 7, 2013) after having met worldwide success with the Manga series, the television adaptation took off. After airing twenty-five episodes which wrapped up the female Titan arc, the studio that produced the Anime went on to create five OVA's (Original Video Animations) detailing events that occurred before and during the anime.
Almost as soon as the first season of the show had ended, fans were clamoring for more. Early projections set Season 2 of 'Attack on Titan' to be released sometime in early 2015. However, due to scheduling conflicts with the production company Wit Studio, the second season was put on hold. This was the result of numerous things, most notably the production and release of the series, "Kabaneri of The Iron Fortres".
Despite the series being out of the public eye for a little over three years at this point, fans were still as dedicated as ever.
Over the summer, several rumors had begun circulating about the series making a return in December, that was clearly not the case. In mid-November, this picture was released and it quickly came to light that it was key art for Season two of "Attack on Titan". After that, it became difficult for the studio to keep a lid on the release date of the second season ahead of the official announcement.
'Attack On Titan' continues
Season 2 Reveal
On December 24th, the first trailer for Season two was released on the Funimation YouTube channel. The trailer doesn't show much but it does feature key moments from the clash of the Titans arc.
(Spoilers) Eren is shown transforming in mid-flight to come down on the Armored Titan during their battle. Other scenes taken from the Manga include Ymir as a titan descending from a tower, attacking mindless Titans in an effort to save the rest of the 104th. This situation was caused by the revelation of Reiner and Bertolt being the Armored and Colossal Titans. (End spoilers)
The most important detail given from the trailer is that season two will begin airing in April of 2017.
Click to read more
and watch the video
or