Air Serbia plans to join in on the fun in Iran
The Serbian national carrier plans to launch flights to Tehran as early as mid-2017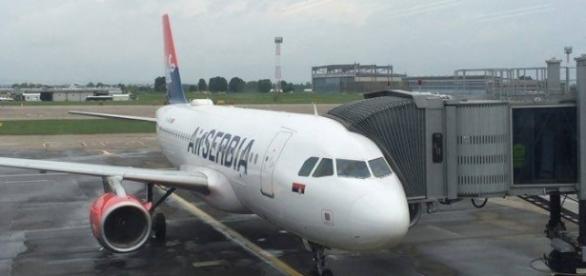 A recent article by exyuaviation.com revealed that Serbia's national #airline, #Air Serbia, aspires to launch flights between Belgrade and Tehran. This year the airline launched flights to Kiev, Saint Petersburg, Hamburg and Ohrid in Europe in time for the summer season. On the 23rd of June, the airline launched its first long-haul operation to New York, a route which its predecessor JAT Yugoslav Airlines operated 24 years ago. With the airline continuing to grow, it is looking to tap into new markets, and according to the CEO of Air Serbia, Dane Kondić, Tehran is likely to launch next summer.
Since Air Serbia commenced operations in 2013, replacing JAT Airways, later taken over by Etihad Airways, which acquired a 49% stake in the company, and rebranded it into Air Serbia, it has constantly grown.
In the first year of operation, it launched a handful of new destinations, added eight A319 and two A320 aircraft and later on expanded its ATR72 fleet by one aeroplane.
Currently, Air Serbia operates a fleet of 21 aircraft, one of which only operates the five weekly flights between Belgrade and New York. Air Serbia has established Belgrade as the hub of the region, making it the airport in the former Yugoslavia which sees the most passengers. The capital of Serbia hasn't seen much inbound traffic compared to previous years, however, it saw a significant rise in transfer passengers and hopes to increase tourism to the country as well. Another growth was driven by the founding of Etihad Airways Partner which teamed up Air Serbia with Air Berlin, Alitalia, Etihad Regional (f.k.a. Darwin), Jet Airways, Air Seychelles and others companies acquired by Etihad.
Sanctions lifted
Since the sanctions with Iran have been lifted recently, multiple airlines are looking to tap into the Iranian market again. KLM will resume flights to the city by the end of the month. Air France, British Airways and Lufthansa among other carriers from Europe already operate flights to the city.
Seeing the possibility as probable Air Serbia might be joining in, to win over the hearts of transit passengers. Currently, it beats European airlines by offering connecting flights from Western Europe to the likes of Athens, Istanbul, Abu Dhabi, Beirut, Tel Aviv and other smaller cities. It even beats the likes of Air France on the Paris - Beirut route which was once one of the best performing routes in the Air France network. Thus critics of Air Serbia might be proven wrong in their claims that the route could be unprofitable as it is all a matter of marketing and pricing if the airline can put itself and Belgrade on the map just a little bit more. #travel