How to revive your passion within the couple
It is very common that the monotony make havoc with the couple...so take a time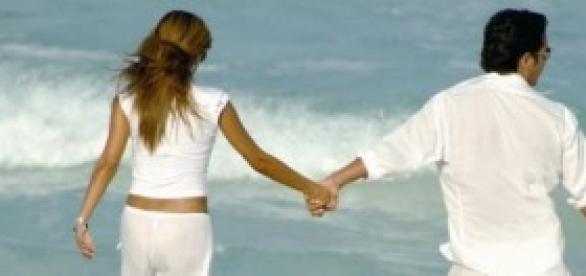 Revive the passion with games and sexual fantasies are the best antidote to the monotony. Incorporated a little creativity to the sexual relationship, allows us to evade and enter a world of fantasy, just what we need to make the most of our pleasure.
Dare to play. Remember when we were little how we loved to play, is a time of the most longed for life. No problems, no responsibilities, children usually only care about playing and having fun. This is how the adult should unleash fantasies, they allow us to return to happy and enjoy the time, but this time facing sex with our partner in an uninhibited manner.
Act like you were someone else. Dressing, invent imaginary situations, all this gives us the opportunity to put aside the burden of routine and start from scratch.
It is true, that sometimes shame, do not change the routine and are just automatic. Why do not create an environment with lights, music, candles, actually create an environment as we want to surprise your partner? Add it fruits, chocolates, honey, there are so many things that you can incorporate into a given moment for both; it's healthy and fun at the same time.
Relax. It is not easy to "get into situation" when it had a difficult day. Work stresses, discussions with children, co-workers...etc do not allow us to concentrate. Fantasies then function as a transition that leaves us free ourselves from our worries and prepare for pleasure. For that, you need to relax, take time to get into that climax we need to be with your partner.
Overcome your complex. The sexy lingerie helps us raise our self-esteem: domination play to combat insecurity. Many fantasies allow us to deliver us from our fears and enjoy. Another thing that often happens to us is that when we are with our partners we feel diminished because they think we are not so young or because I'm fat or fat because I have a fallen womb or because I have a particular brand that I like to look at me..
From now on, you know how to rekindle the passion that was so sleepy.