Football: The case of Ched Evans
Are there any positive and productive aspects of the case of Ched Evans?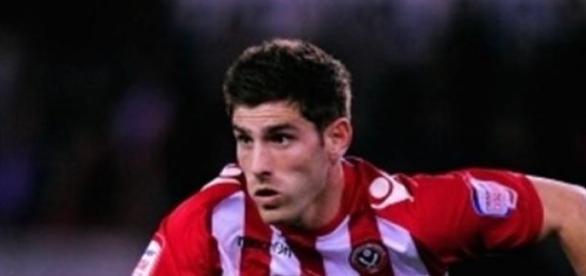 The former Man City and Sheffield United player Ched Evans was sentenced to five years in prison for raping a 19 year-old woman. He was released in October last year after serving two – and – a – half years. Since his release the "Ched Evans case" has divided the public opinion: some think the 26 year-old convicted rapist should be allowed back to his job, the others think quite the opposite.
Who are the supporters?
Evans has been supported by the chief executive of the PFA (Professional Footballer's Association), Gordon Taylor, who believes that the Welsh footballer deserves a chance to return to his employment and be rehabilitated.
Evans has also been supported by former Nottingham Forest star Lars Bohinen, who is a manager in his native country; he commented that the Welshman should be allowed to return to his job and he personally would offer him a chance for a trial, and position in the team, if he was good enough.
Evans has had recent offers to return to his former club Sheffield United, and more recently Oldham Athletic, the League One side, but both clubs pulled out of deals due to pressure from their supporters and sponsors, who looked beyond the goals, sponsorships and money.
Hull City's manager Steve Bruce has disclosed that he was one of the managers who contacted Oldham to give his support to sign the convicted rapist.
However, Oldham Athletic, as Sheffield United, yielded under the public pressure and abandoned the deal.
So, while some have argued that Evans has the right to be rehabilitated and begin his career again, there are others who believe in public contrition; after all Evans was convicted for the rape, but before the conviction he was a talented young player who must have been a role model to many young boys – so things should be put right by the PFA and others involved in #Football.
It is a very complicated situation for everyone concerned; Evans maintains he is innocent and needs to get the appeal out the way, but as far as he is concerned, the appeal cannot come quickly enough to get him back to playing football soon.
Also, he has a lot of supporters who are not doing him much good, by exposing identity of the raped woman; he does not need this kind of damaging publicity to deal with at the moment.
Perhaps the only positive aspect of the sad case of Ched Evans is the fact that the public managed to get their voices heard - they have shown to clubs that there is more to football then just goals, results and jerseys; this is a moral lesson, and as the footballers are, and have always been, role models for many youngsters, the clubs cannot ignore it.