Evans' Finds Support From Some Within The Game If Not Outside It
Ched Evans' future continues to stir the emotions as Steve Bruce and Gordon Taylor add their thoughts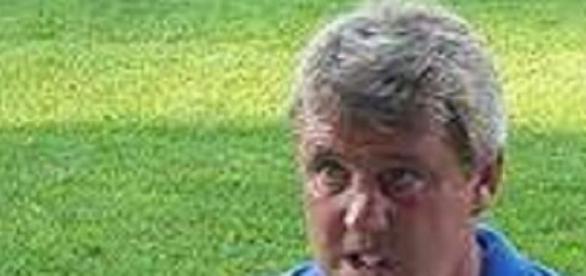 With the future of former Sheffield United footballer, Ched Evans seemingly no clearer, after Oldham Athletic became the latest club to opt to pull out of contract negotiations with the striker, the rights and wrongs of being given a second chance seem to be bubbling to the surface. It had been thought that a deal had almost been reached with Oldham, after the club's owner Simon Corney seemed willing to sign the convicted rapist on a matter of principle, despite the Oldham manager Lee Johnson being opposed to the move himself. Evans' father-in-law to be Karl Massey had been involved in the negotiations, offered to pay his wages and to offset any financial losses that the club made as a result of the potential fan backlash and sponsor withdrawal due to the player joining the club. Oldham opted to pull out though in the end, citing "significant financial pressure" as being the deciding factor in their decision. There had been rumours of death and rape threats related to the possibility of Evans' involvement with the club as the #Social media opposition mounted, plus the potential for planned ground improvements to be scuppered.
The head of the Professional Footballers' Association, Gordon Taylor has become embroiled in the controversy, after comments he had made which seemed on one level to compare Evans' situation to the Hillsborough tragedy and the court case that followed. He has since apologised for any misunderstanding over the meaning of his words, as he had not intended to "upset anybody connected to the Hillsborough case". His comments were only referencing the similarity in the belief by both Evans and the Hillsborough victims in their innocence, but perhaps a more appropriate analogy would have served him better on reflection to avoid once more stirring up the emotions in the families affected. A change in the FA's rules may be a side product of the Evans' issue, as they have been powerless to intercede in any potential outcomes as to his future as they currently stand.
During the negotiations with Oldham, Corney had referred to three Premier League managers who had expressed their support for the player being given a further chance to resurrect his #Football career. Indeed, Hull City manager Steve Bruce has voiced his backing for the player to be given the chance to resume his playing days. It is a highly sensitive and emotive issue, but that has not deterred the plain talking Bruce from questioning the way that Evans was convicted and found guilty. QPR boss Harry Redknapp also seems to have given his backing for Evans to be given the chance to resume his career after his release from prison, hence granting him "a second chance in life". The debate and discussions will rumble on for quite some time yet it seems.