Ched Evans Offered Contract By Maltese Club
Convicted rapist Ched Evans offered contract by Maltese club, Hibernians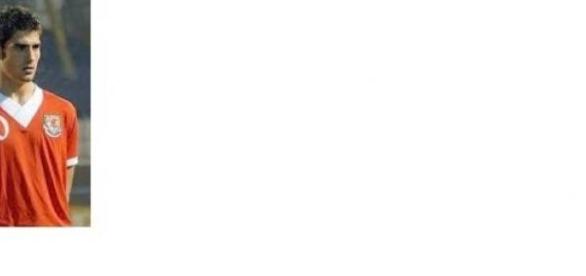 Ched Evans' future as a #Football player took a further twist yesterday with the news that he had been offered a contract by Maltese club, Hibernians. Evans has been at the centre of much discussion in recent months over the fact that he is a convicted rapist, who was only released from prison last October, who has been looking for a football club willing to pick up his contract going forward. Any club that did decide to take the 26-year old into their squad would do so knowing of the potential angry reaction that might generate among not only away supporters, but also one expects within a number of the fans for the club he ends up playing for. Indeed that seems to be why several clubs have openly admitted that they were not willing to hold talks with the player for fears of a fans' backlash.
Evans served half of a five-year sentence after being convicted for the rape of a 19-year-old woman in 2011, and with an expectation that he has several years of football still in him (and the earning potential that offers) was clearly unlikely to simply retire from the game. It always seemed likely that he may have to look abroad for an opportunity to get his footballing career back on line, but the stigma around his past is always likely to hang over him wherever he ends up in future.
Hibernians seem willing to offer the striker a fresh start and are believed to have spoken with his agent, offering him a deal to the end of the current season. Their vice-president, Stephen Vaughan, stated that: "We are looking for a top striker and Ched fits the bill". The team play in the Maltese Premier League,in which they were runners-up in 2013 and are currently fifteen points clear this season. With a ground capacity of only 3,000 it may be an experience that Evans is unused to after playing in England for many years with such as Sheffield United, with a capacity of over 32,000 at their ground, but his options seem limited at present.
After coming out of prison, Welsh international Evans had originally received an offer from his ex-club Sheffield United, allowing him to train with the club. That was retracted in November though after local opposition had been voiced, and in the aftermath other clubs such as Tranmere, Oldham and Hartlepool turned down his services. #Job Offers