United Kingdom the hot new shooting location
Tax relief causes US shows to defect to the UK making it the new hotspot for million dollar shows like Game of Thrones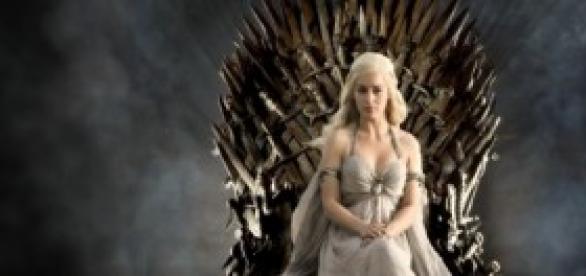 The most recent trend in television is an increase in TV shows being shot in the United Kingdom. In 2013 a tax relief was introduced for high end TV programmes. This offered a 20% discount for shows that cost more than £1m for an hour of television.
The Guardian reports that due to the money injected into the UK economy by big budget shows shooting in the UK, television profits now surpasses films. The new season of 24 shot in London and Game of Thrones shot in Northern Ireland are just two famous US shows shot in the UK.
Outlander, a multi million dollar US production is currently being filmed in Glasgow starring Sophia Myles and James Caviezel and is predicted to become the next Game of Thrones.
ABC's fantasy comedy Galavant was shot in Bristol and Wales, and the US channel E! has its first show, The Royals, starring Liz Hurley, being shot in the UK.
The British Film institute has realised figures of £224.7 million that were pushed into the British economy due to US and other foreign TV studios shooting in the UK.
Not only does the tax break bring in investment it has encouraged local TV to shoot in the UK. In the past, for tax purposes, shows like Parade's End and The Devil's Whore were shot in Belgium and South Africa respectively.
In the Guardian on May 2, Charles Moore, a leading entertainment lawyer in the UK who lobbied for the tax credit for television says that an enormous amount of investment came to the UK, particularly from US production companies, compared to almost none the year before.
According to the Hollywood Reporter, there have been 38 applications for the TV tax relief with five productions given final certification, and £13 million spent. Another 22 have interim certification with a projected total injection of £130 million into the industry.
Additionally, a UK production lobbying body, Pact, is demanding that the tax break be extended to children's TV producers.
In April this year Britain's new tax incentive for the games industry was launched and it is hoped that it will provide similar gains for the gaming industry as the tax break did for television.