Ways around finding somewhere to live in London
My experiencing of renting and owning property in London - hope it helps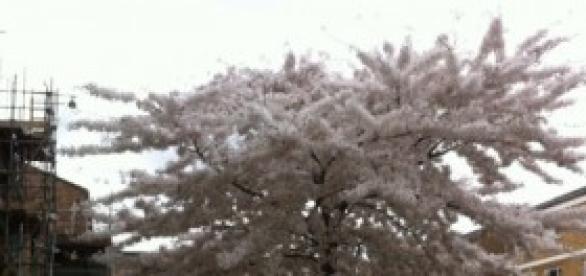 Ways around finding somewhere to live in London
I must admit that I have been very lucky with housing most of my life. From my parents house, I moved to a shared house at University and had a maintenance grant and student loans to keep me going. I would advise anyone deciding to take this route to do their research though. Meet all your housemates beforehand to suss them out and find out who has partners and is therefore likely to have possibly obnoxious overnight guests and set rules that everyone agrees to. Whatever you decide, get it written down on paper and get the relevant parties to sign. I did no research and jumped at the first opportunity I was given. This meant that later on, my housemates, all men brought their girlfriends to stay and our three bedroom house became a four bedroom house with all kinds of jealous rivalries, threatening phone calls and a lot of chaos. Whether you are starting Uni or leaving Uni, house shares are not bad and even better if you already know your housemates. You can arrange beforehand if possible to share with people you like and know well but in either case, set rules and know what you are paying for and how much you need to pay beforehand.
After Uni I moved back home, this is the cheapest option if you need to save for a rent deposit or first time buyers deposit. There are other routes though e.g. Guardian properties offers short term lets for singles or couples with no pets or children and you basically act as a guardian to empty properties that have been made habitable. You still need a deposit but they are not high and there are some other small fees to pay. The rents are usually all inclusive of bills and extremely competitive for London and I would go as far as to say affordable on the living wage.
I also know of a former colleague who joined a new age family in a run down house and paid no rent except housekeeping to the family. The family had agreed with the landlord to look after the property and keep out squatters in return they lived rent free. It is possible to find empty properties, track down the landlord and arrange with them to live almost rent free so long as you agree to take charge of the upkeep of the property. There is a campaign for the government to put empty properties to good use by refurbishing them or giving landlords grants to refurbish them thereby creating affordable housing.
There is also of course Council bidding wars as an option if you have a serious condition or kids or need somewhere safer to live in an emergency I.e. cases of abuse or domestic violence. This means getting your name on the Council list as soon as possible and in some cases accepting bed and breakfast accommodation until a suitable property comes up. The more at risk or vulnerable you are the more likely you are to get housed this way but competition is fierce so you need all the support from professionals and charities you can get to back up your claim that you need to be housed. I got my council flat this way because I had letters from my doctors stating that I had a severe health condition and needed to be housed. I developed my condition in my last year of university and the only thing I can say about that is that it was timely in my housing situation. The pressure of dealing with my condition was too much of a strain for my family for me to continue to live at home.
I bought my council flat because it was a way of getting on the property ladder and because it was much cheaper to pay a mortgage than it was to continue to pay the Council's unscrupulous rising rent charges. I got slammed by jealous colleagues for buying up valuable council property with them saying it was unethical etc it annoyed me but I dismissed it because this was the only way I was going to get on the property ladder in London while I was still young. There are plenty of ex-council properties for sale, some are even freehold. They are cheaper and a good first time buy for an extortionately expensive town like London. I would advise scrutinising the cost of service charges for leasehold properties and making sure you can afford it before buying a leasehold property. Try to think long term if you can. I'm not sure I would have bought a leasehold one bedroom flat if I had thought long term. I have to keep my cats indoors because I am on the second floor and to be honest space is a problem.
I am not working at the moment and my bills are mounting, options available to me are to move back in with my ambivalent mum and sister and rent out my flat for a nice premium that would pay my mortgage and even leave me with a small income. I could also suck it up and volunteer abroad in nicer warmer climes while my flat brings me this income. I have been looking into this and the company Ecoteer seems to be the only affordable way of doing this, one of the very few if not only companies still offering relatively free work opportunities abroad. I could also work in residential care which comes with housing in some of the larger care organisations in the suburbs or become a live in caretaker or care assistant/housekeeper.
Whatever you decide I will say it is cheaper to own than rent in London IF you have a good job and can come up with the deposit. It is better because you can set your mortgage amount and it's not subject to unscrupulous rent rises, you can leave a legacy or something that can generate an income for you in retirement by reverse mortgaging and if unlike me you know you are certain to be employed while you are employable then by all means try and own in London.
Whatever you decide do your research and choose wisely thinking long term.
#
Finance
#
Investment